LONELY SENIORS


SOUTH VIETNAMESE WOUNDED VETERANS
CGOVAA has given continuous support to the lonely, needy seniors in Vietnam
In Quảng Nam: Each year, from 2005 to now, CGOVAA has sent money to sisters Dieu Hanh and Hanh Chon of Bao Thang pagoda to provide TET gifts (Lunar New Year's gifts) to the needy, lonely seniors of the CAM KIM, CAM NAM, CAM CHAU, CAM PHONG districts of Quang Nam, Vietnam.
Through Sister An Lien, CGOVAA has given new clothes to the poor senior people of the mountainous areas in QUE SON, TRA MI, Quang Nam.
In Hue: Through Sister Minh Bao of Tu An Pagoda, CGOVAA has provided medical support to lonely poor seniors.
In Tay Ninh: Through Ms. Quynh Hoa **MOA and Ms. Thanh Lien and some former students of Dong Khanh High School in Hue, CGOVAA has annually provided monetary gifts to buy rice and food to the needy seniors of Cam Phong pagoda in Tay Ninh, VietNam.
**MOA: Member of Affection
SOUTH VIETNAMESE WOUNDED VETERANS: Each year, the CGOVAA has sent monetary gifts to Mr. Thuoc Nguyen Tuong of AFVPP (Association of Former Vietnamese Political Prisoners of Pennsylvania) and the Former Armed Forces Federation of VA to provide TET gifts or to buy sticky rice cakes (banh chung) to the South Vietnamese Wounded Vets of Vietnam Republic.
The needy seniors are ready to get Tet gifts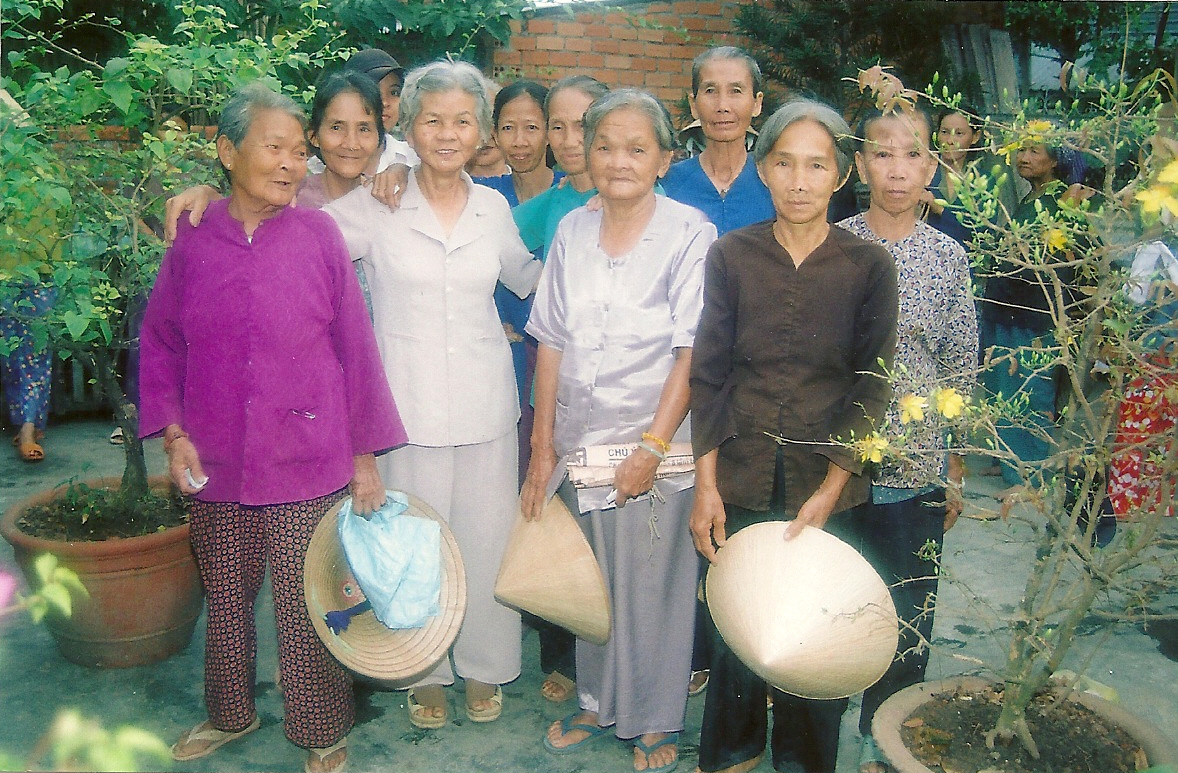 Tet gifts to the needy seniors in Quang Nam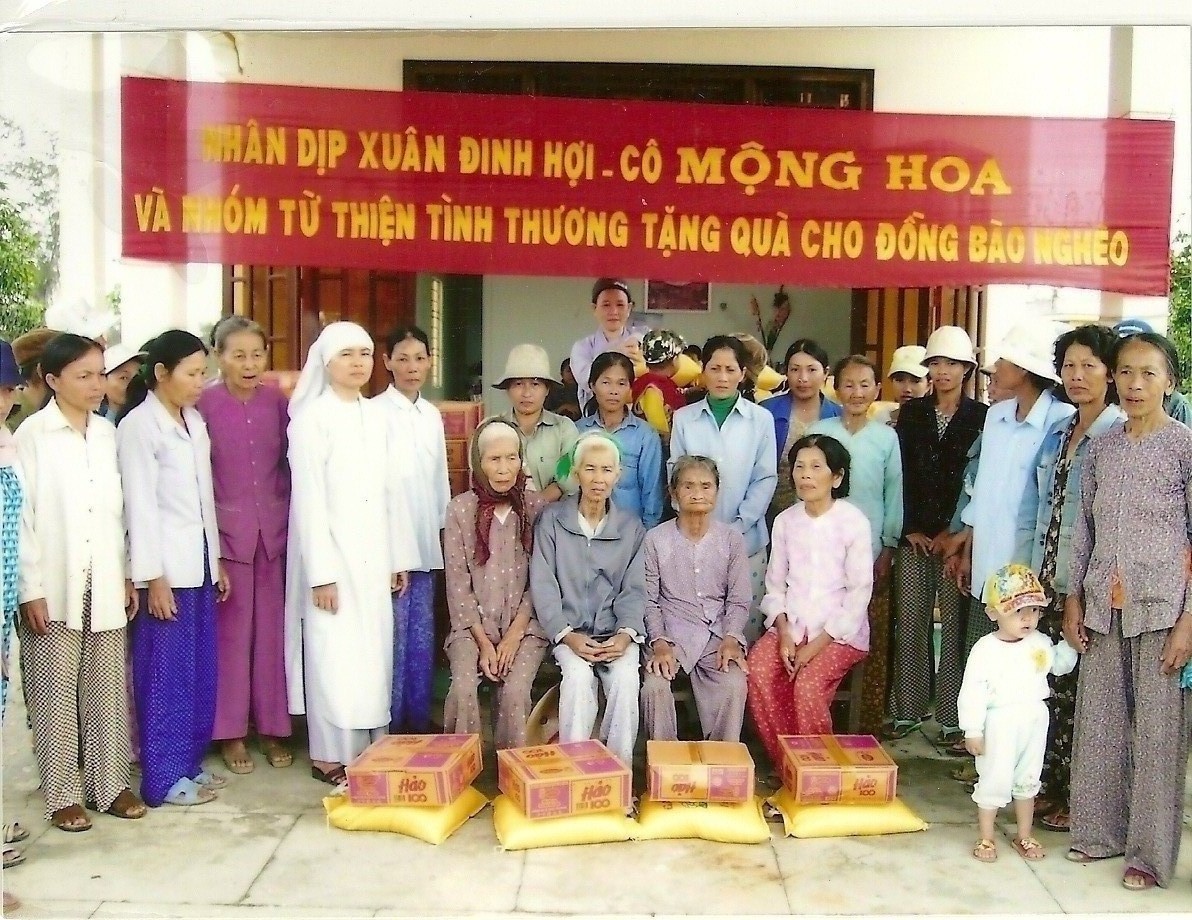 ---